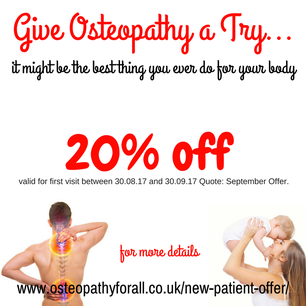 Is Osteopathy what your body is crying out for?
Have you got pain or stiffness or an injury that won't heal?
Do you have headaches or shoulder pain? 
Arthritis or tennis elbow?
We are fully trained to treat all of the above and more...
Why not take advantage of our September special offer and come and see how we can help you?
 Check Out our New Patient Offer page for more details