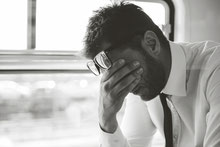 We treat people...
I was updating the website this week and was writing a section about what osteopaths treat. We are allowed, by the advertising standards agency, to say we treat a number of conditions. These include back pain, tennis elbow and osteoarthritis, to name just a few.
However, what we really treat is people...big people(adults) and small people (children). In our case we also treat their horses, but I will save that for another day.
What is important is the whole person and the stresses and strains that have led them to the osteopath. Everybody's story is different and we, as osteopaths, have the greatest luxury of being able to spend time finding out our patient's story. Rarely are they not many chapters. Some people have just strained something, but it is rarely in isolation. It may be related to an occupational postural problem or to ongoing stress causing a raised tension in the tissues that has predisposed them to injury. It may be that they had a previous injury or illness that has taken its toll on the body and this is just the final insult.
What always amazes me still, even after over 20 years in practice, is how one person can have a impact, physical or emotional, and respond so differently to another individual in a similar situation. Some people just sail through, whilst others can have a minor injury that rocks their world. That is why we treat people, not conditions.