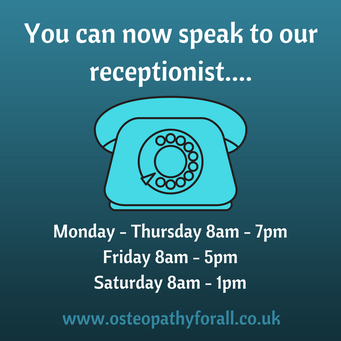 Our new reception service is now up and running and waiting to take your calls and appointment bookings. Just phone the clinic number, 01825 840582, wait a brief moment and your call will be connected as soon as is possible.
There are other ways to communicate with us.
Follow us on Facebook/Osteopathy For All
Email: osteopathyforall@outlook.com
Online Bookings: www.osteopathyforall.co.uk/online-bookings/
We don't have very good reception for carrier pigeons so best to try one of the methods above.