Our Services
Osteopathy
We have 2 osteopaths in the practice. Pippa Cossens and Louise Field. They are both qualified to treat a whole range of patients from babies to horses.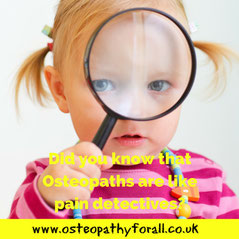 Massage and Bodywork
Zoe, our massage therapist has a clinic on a Thursday, and tailors her massage treatments to the individual. If your muscles are feeling tense and sore they why not give Zoe a call or book online.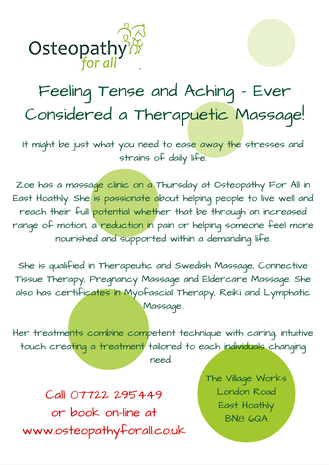 Intuitive Healing and Energy Balance
Ishala is an Accredited Healer and has a clinic at the practice on a Monday afternoon. If you are low on energy or feeling out of sorts then why not come and have a spring put back in your step. Call or book online.